Did you know that your Internet Explorer is out of date?
To get the best possible experience using our website we recommend that you upgrade to a newer version or download another web browser.
A list of the most popular web browsers can be found below. Just click on the icons to get to the download page.
Your browser will need to close to complete the installation and you will need to manually reload the site when finished
Interview Strategy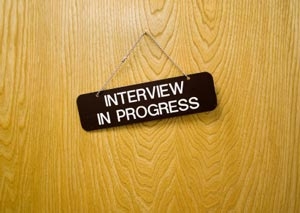 One of the most important aspects of a academic interview is background research on the college, institute and project area. It is essential to show this interest and enthusiasm, and this extends to asking relevant questions post-interview. excellent way to prepare for interview is to speak to someone (a friend, an acquaintance or a friend of a friend) in a similar role who can give you essential insider knowledge of the practical aspects of the role. This will make you come across very well in interview.
For academic roles and studentships its good practice to research current research areas and some published papers by the university or research team on medline or sciencedirect, and to be in a position to discuss some of the more important points.
Try to be open and relaxed in the interview as this comes across subconsciously. Similarly if you are guarded this will comes across also which can reflect negatively.
Enthusiasm is also essential when undertaking an interview - be very conscious that if you can convey enthusiasm to the panel this will reflect on you very positively and in a market where there is usually little differences between candidates, this enthusiasm can make all the difference. Don't act enthusiastic, be enthusiastic and build yourself up mentally in the days running up to the interview, convincing yourself that this is your dream job. It will show subconsciously in the interview.